Free Tracked Shipping
Unrivaled Quality
Our shoes are made in Europe & Argentina by the artisans who make the highest quality luxury shoes in the world.
Easy Returns
Return within 21-days of ship date.
Free Shipping & Easy Returns
Our entire product line ships free in the US! And if an item ever doesn't fit, just use the online return portal within 21-days to make your return. Easy!
Want more details? See here.
Quality matters
Beauty & Comfort
We've always believed in the power of expertly made goods. They come to you from master shoemakers in Italy, Argentina, Spain, Turkey, Greece, Germany and beyond. They were made just for you, with devotion and pride.
You deserve the best
The Perfect Shoe Awaits You
Low heels, high heels, flats, men's shoes, trainers & practice shoes. Don't worry, you don't have to choose just one pair. But whichever one you choose, it will be the one you'll want to wear to dance, walk, play and dance some more, time & time again.
You can pre-order your pair, if it's not in stock in the US, for arrival in a few weeks. Pre-orders are not custom orders (unless specifically designated as such) and can be returned within 21-days for mailing to your US address.
Customer Reviews
07/22/2021
Love my new shoes
When I read the reviews for this shoe, I was hoping they would fit me as I have a wide fit and have been having trouble with my toes and some neuroma. I also have had a knee injury so I can't wear very high heels. Since I had been practicing in my very old worn in dance runners, it took me a couple of weeks to get used to the heel and the snug fit. These shoes are gorgeous and I feel like I am dancing so much better. They fit perfectly and my toes feel better than in my loose runners. I love these and plan on wearing them at milongas if they ever start up again where we are. I would definitely get another pair.
Christine J.

Canada
05/08/2021
Comfortable and Stylish Practice Shoe
I wound up exchanging these for a different color and size but loved the overall build and design of the Frontera model. Sizing info in case it's helpful to others: I usually wear a 38 in tango shoes but am a size 8 in regular sneakers, flats, etc, and thought these might run a bit smaller than other tango shoes because of the closed toe, so I ordered a 39. In fact, that size was a bit too roomy and I think the 38 will be perfect. Worth noting that I prefer to wear very thin and sheer loafer socks for these. If I were planning on using a cotton sock of normal thickness the 39 might have been the way to go. So bear that in mind when you order. The footbed padding is great, the leather is high quality, the design is stylish and flattering... They are every bit as comfortable as my DNI Rocio practice sneakers. These will be great for practice, leading, and Day Three of Tango Marathons.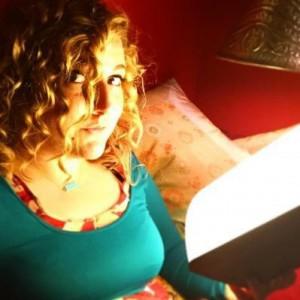 GG
Gillian G.

United States