Like a swish of shiny silk on your skin, a glimmering silver pattern with subtly soft blush tone accent adorns this stand-out tango shoe. This delicate and feminine design instantly adds glamour to your look and makes you stand out from the crowd. Silver ankle straps can be worn 3 ways: double-wrap above the ankle, double-wrap the instep or single-wrap below the ankle.
Yuyo Brujo handmade Argentine tango shoes are crafted in extremely limited numbers to ensure the highest quality and preserve the exclusivity of the collection. If you see a model you like in your size & heel height preference, you should get it now because if you wait, the pair might be sold out. Axis Tango receives transfers from Yuyo Brujo once a month; the pair you purchased has now been reserved for you and will arrive from London in the next monthly shipment. We will then happily send it to you!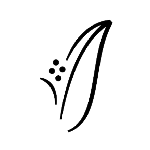 75mm / 2.9", 85mm / 3.3" or 95mm / 3.75" shiny metallic silver stiletto heels.
Wrap-around ankle straps that can be cut for a single wrap!
Gel padded insoles.
Designed specifically for conditions of dance movements.
Designed in London, handmade in Spain.
European medium fit sizing.
Recommended for standard medium-width foot shape.
Initial fit should be comfortably snug. This shoe will stretch in width (but not in length) with wear.
Soft metallic leather uppers with metallic leather straps.
Leather insole with kid leather lining.
Buffed leather soles with removable protective film.