Axis Tango has integrated Afterpay to our store to offer simple and affordable installment plans for online shoppers.
Afterpay allows you to purchase in four equal installments, due every 2 weeks. For example, if you purchase an item for $200, you pay 4 installments of $50. There is no additional cost to use Afterpay so long as you pay on time.
There is no credit check when you apply for Afterpay. All of your payments are interest free and you will receive your order straight away if it is in stock, or after delivery from manufacturers.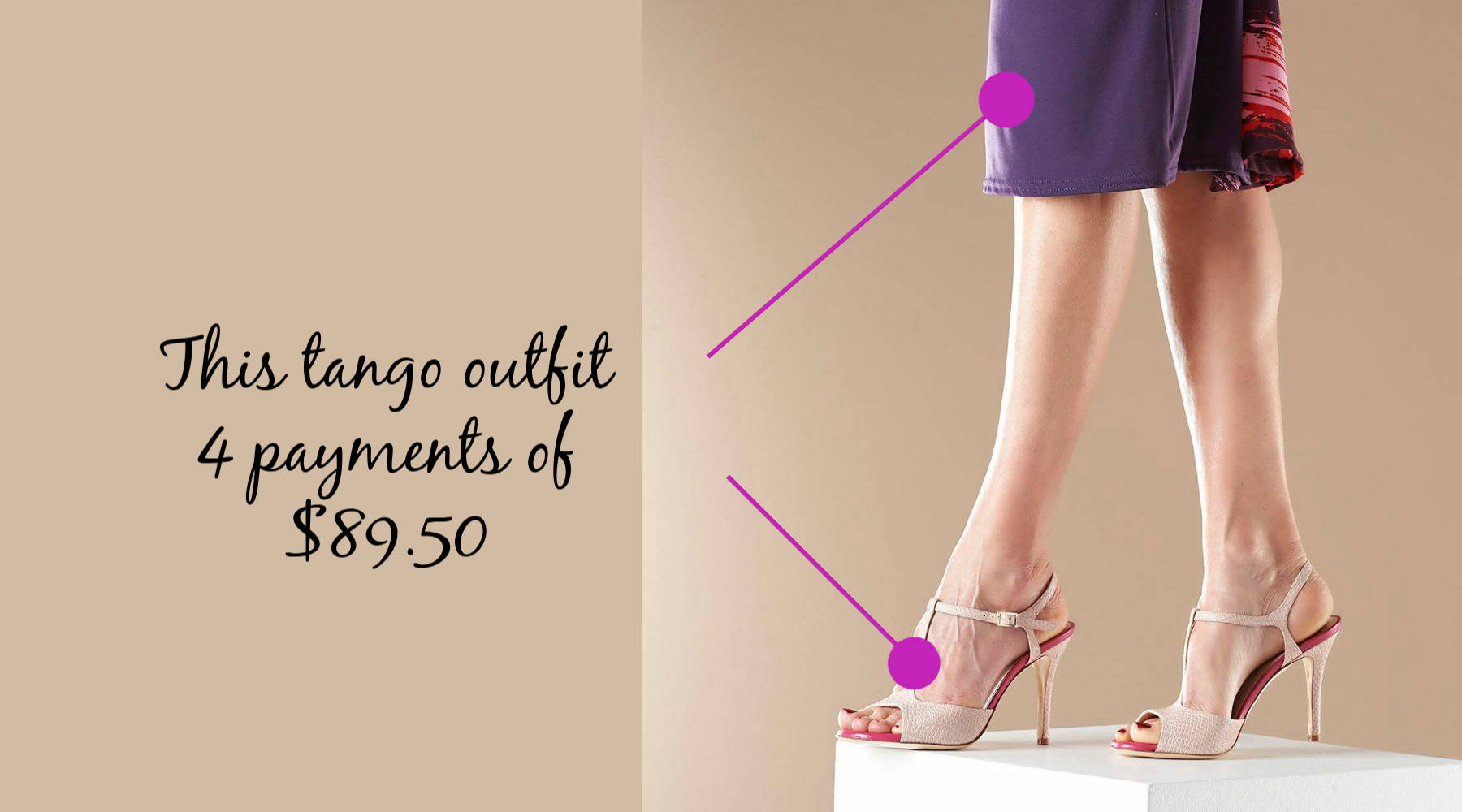 Afterpay is a digital payment service that allows you to make a purchase now and pay for it in four equal installments without any interest fees.
Simply shop on axistango.com and checkout as normal. At checkout choose Afterpay as your payment method and you will be directed to the Afterpay website. First time Afterpay users will need to register with Afterpay and provide payment details. If you have used Afterpay before, simply log into your Afterpay account. It's that easy!
There's no credit check before you apply for Afterpay and it won't affect your credit history – as long as you use it responsibly and pay your installments on time. Afterpay reserves the right to perform credit checks and to report negative activity on your account to credit ratings bureaus.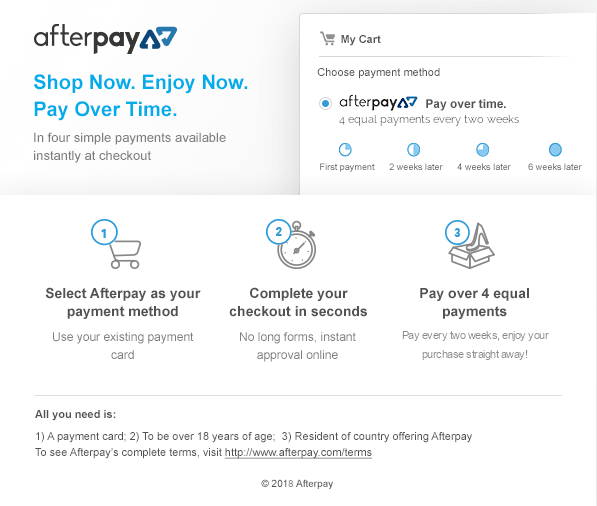 Afterpay is only available to customers with a USA billing address. Customers with billing addresses outside of USA will not be able to set up an account with Afterpay.
You are required to make your first installment payment at the time of purchase. The remaining three payments are deducted automatically every two weeks in equal installments from your chosen payment method. If you choose to make additional payments before your scheduled pay dates, you may do so through your Afterpay account. Afterpay will adjust the amount owed accordingly. You can log into your Afterpay account to view your payment schedule and make a payment before your due date if you choose to do so.
If you can't pay your scheduled Afterpay installment, you will be charged an $8 late payment fee by Afterpay, and an additional $8 fee if the payment is not made within 7 days. Late fees can be applied up to three times for three missed payments, but the late fees will not exceed 25% of the total order. You can see terms and conditions of the Afterpay installment agreement here.
Afterpay orders are shipped per our standard delivery timeframe: 3-7 business days for in-stock orders, 3-16 weeks for pre-orders.  
When determining which orders to approve, Afterpay automated system considers a number of different factors. As an example, the longer you have been a shopper using Afterpay and the more orders you have successfully repaid, the more likely you will be able to spend more. Restrictions are tighter for 'new' shoppers (first 6 weeks) until Afterpay gets to know you.
Whilst Afterpay knows it can be frustrating to not know exactly how much you can spend each time, the rules and approval process help Afterpay responsibly offer a completely free service to shoppers. The good news is that each time you use Afterpay the service is making a fresh decision, and over time you will be able to spend more so long as you continue to repay your payments on time as per your agreed payment schedule.
Minimum spend is $35.
Afterpay is not available for purchases of gift cards. If you are purchasing a gift card with other products eligible for Afterpay, you will need to place two separate orders.
Items purchased with Afterpay follow our standard return process. You can view our Returns policy here.
For more information about Afterpay, visit Afterpay website. If you have any questions about your Afterpay account, contact the Afterpay toll-free customer support line at (855) 289-6014 7am to 5pm PST Monday to Friday and 7am to 3pm PST Saturday, or use the contact form found here.
Axis Tango does not influence, direct, or participate in Afterpay installment decisions and agreements with shoppers and does not manage or have access to customers' Afterpay accounts. For inquiries about Afterpay installments or help with your Afterpay account, please contact Afterpay directly.