Bandolera / Tangolera Tango Shoes for Women, Italy
BANDOLERA / TANGOLERA tango shoes from Italy are the professional brand for social dancers. They are elegant, chic and, above all, incredibly comfortable! With luxury materials and glamorous designs, Bandolera rapidly became the most coveted tango label in Europe; now they have changed their name to Tangolera to better align their focus on the production of exceptional tango shoes for women and men. Their brilliant designs are conquering the world. The reason is obvious—gorgeous shoes, designed by master craftsmen for a perfect dance-all-night fit.
Chosen by the best professional tango artists Mariana Montes, Jesica Arfenoni, Marisa van Andel, Cynthia Gottlob, Marcela Guevara, Francesca Brandi, Belen Giachello, Nora Witanowsky, Cigdem Tanik, Adam Ashton Hoopengardner, and countless others in Italy, France, United States, and elsewhere, Bandolera / Tangolera premier line of superior tango shoes is rightfully considered the pinnacle in tango footwear.
Bandolera updated their name to Tangolera to better reflect the brand's mission to bring the most comfortable and supportive tango shoes to the Argentine Tango community the world over. We'll continue to use both names during the transition period.
Axis Tango is exclusive partner and distributor for Bandolera / Tangolera brand in United States.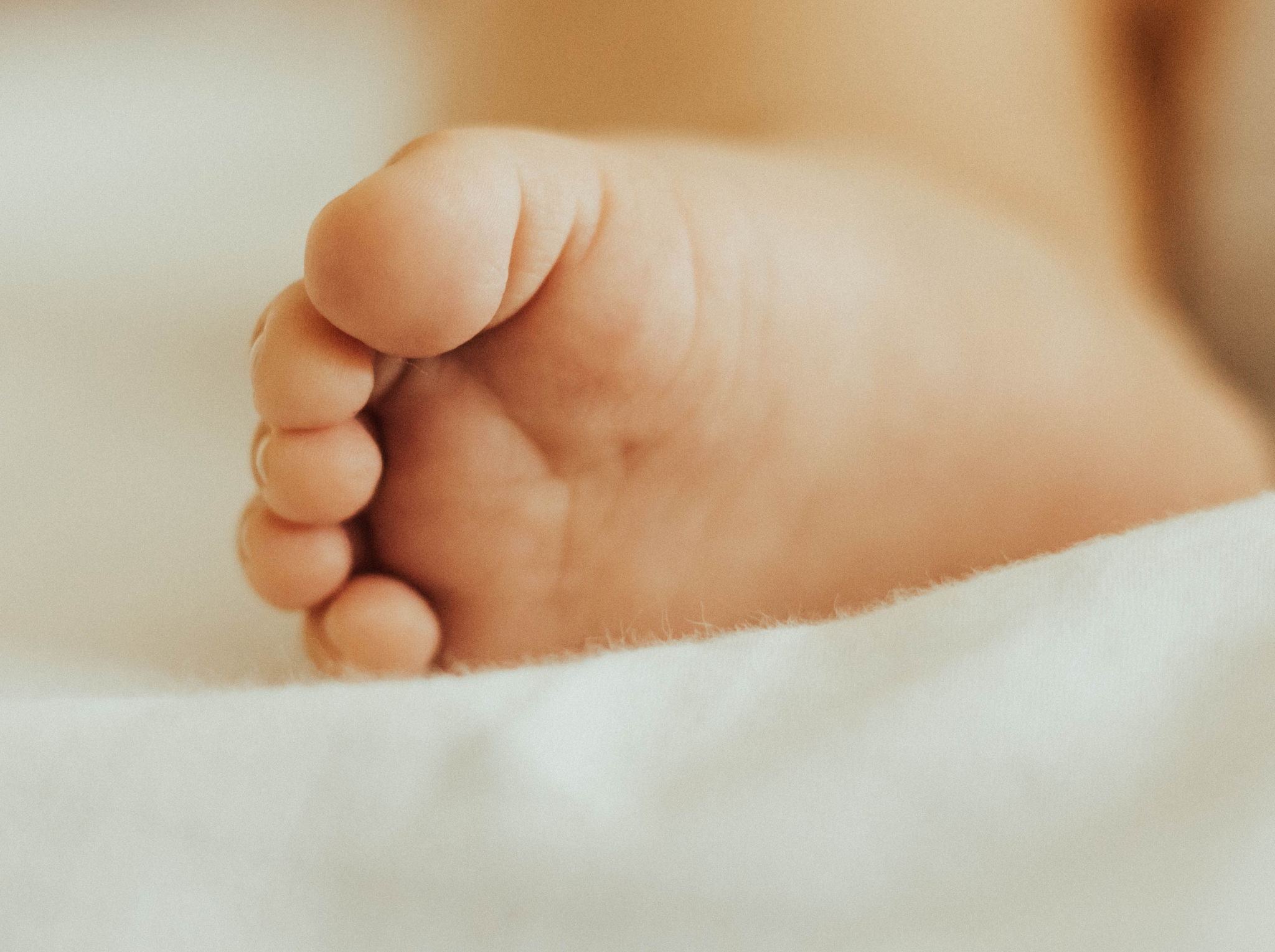 Every Bandolera shoe is built to provide support for dancers with a unique cushioned padding that doesn't alter its shape with time. This reduces the stress on tender feet and inspires extravagant praise. Some dancers say, "It's like dancing in socks!"
But it is not all just about soft cushioning, padding, and " memory foam" lining. Bandolera shoes for women are renowned for their incredible stability and precise positioning of the heel; you will immediately feel very grounded and on your axis. The variety of heel height options - 6cm, 7cm, 8cm, and 9cm - allows everyone to experience the excellent quality of these exceptional shoes.
❛These shoes are neutral, yet have a hint of shine that illuminates the foot. The padding is amazing and feels as if it envelopes the whole foot. Amazing stability. ❜
- Dancer, United States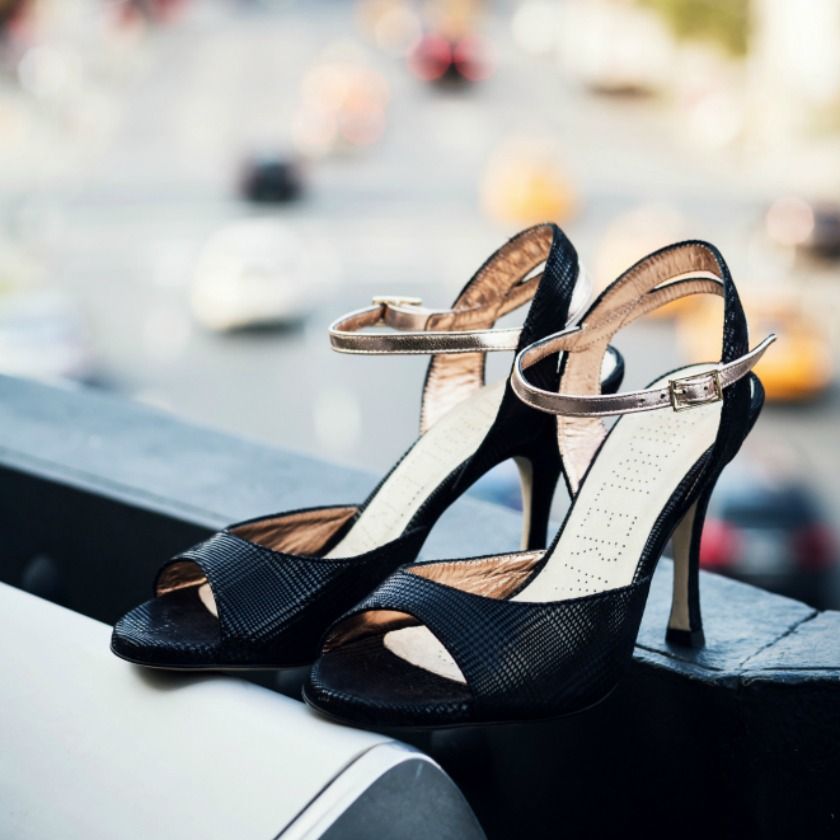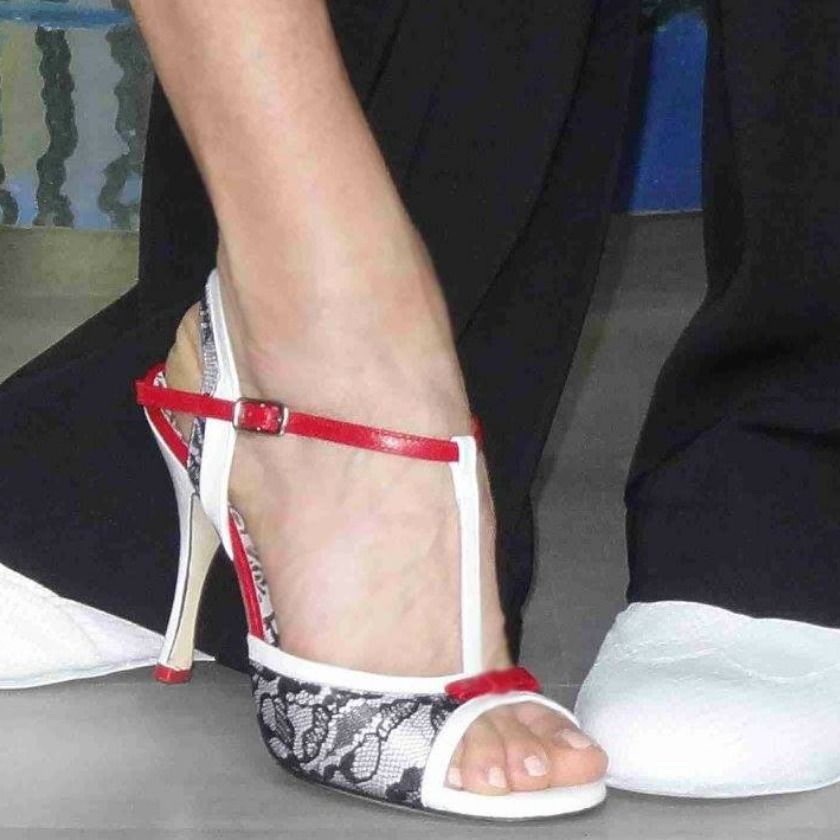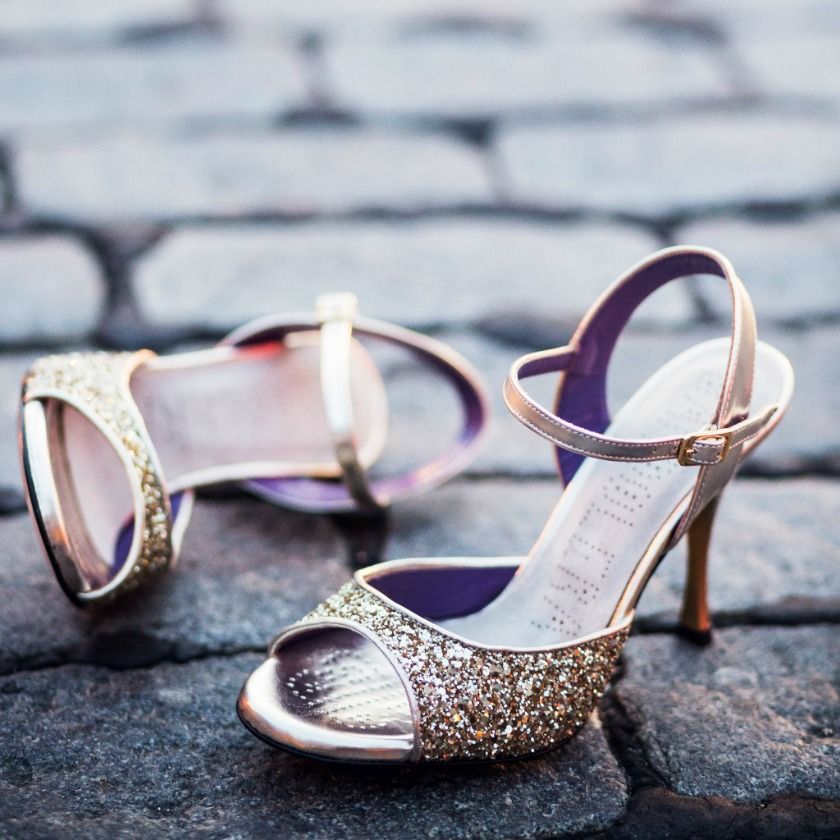 The story of Bandolera starts with Pasquale Girardi, the owner of Bandolera/Tangolera shoes, and his passion for the Argentine Tango. He began dancing Tango in 1997 and by 2000 he was teaching with Luciana Semprini, a professional dancer. Together they traveled performing and teaching throughout Europe. Pasquale also created and promoted the Rimini Tango Fusion festival, which debuted in 2007 and was an annual event for several years. Tango travels introduced Pasquale to many professional and amateur dancers, and he became increasingly aware of the importance of shoes, and how dancers needed shoes that were both comfortable and technically superior. He realized that, although Italy had a prestigious shoe-making tradition with a reputation for excellence in fashion, existing tango shoes did not meet many of dancers' needs. In 2004, in the hills of Rimini on the Adriatic Coast, the idea of taking his long experience on the dance floor and creating an innovative and high-performance shoe line that met the needs and desires of dancers began to take shape. He called the project—Bandolera Tango Shoes.
The first shoes were the result of a collaboration between non-designer dancers and professional shoemakers. Then fashion professionals were called in, including Fabiana Monstesi, Head of the Style Office. At the same time, the innovative NO MORE PAIN insole was developed to transform the women's line of dance shoes. Today, more than 80 dealers, spread across 30 countries, sell Bandolera shoes made by 45 master craftsman and skilled workers in Italy.
Pasquale Girardi's dream has changed the definition of tango shoes for dancers around the world. AxisTango discovered Bandolera in 2013 and immediately recognized the exceptional appeal of the combined comfort and style. Since then AxisTango has been Bandolera partner and the exclusive United States distributor. AxisTango is proud to be the first and only company to bring these extraordinary shoes to dancers in the U.S.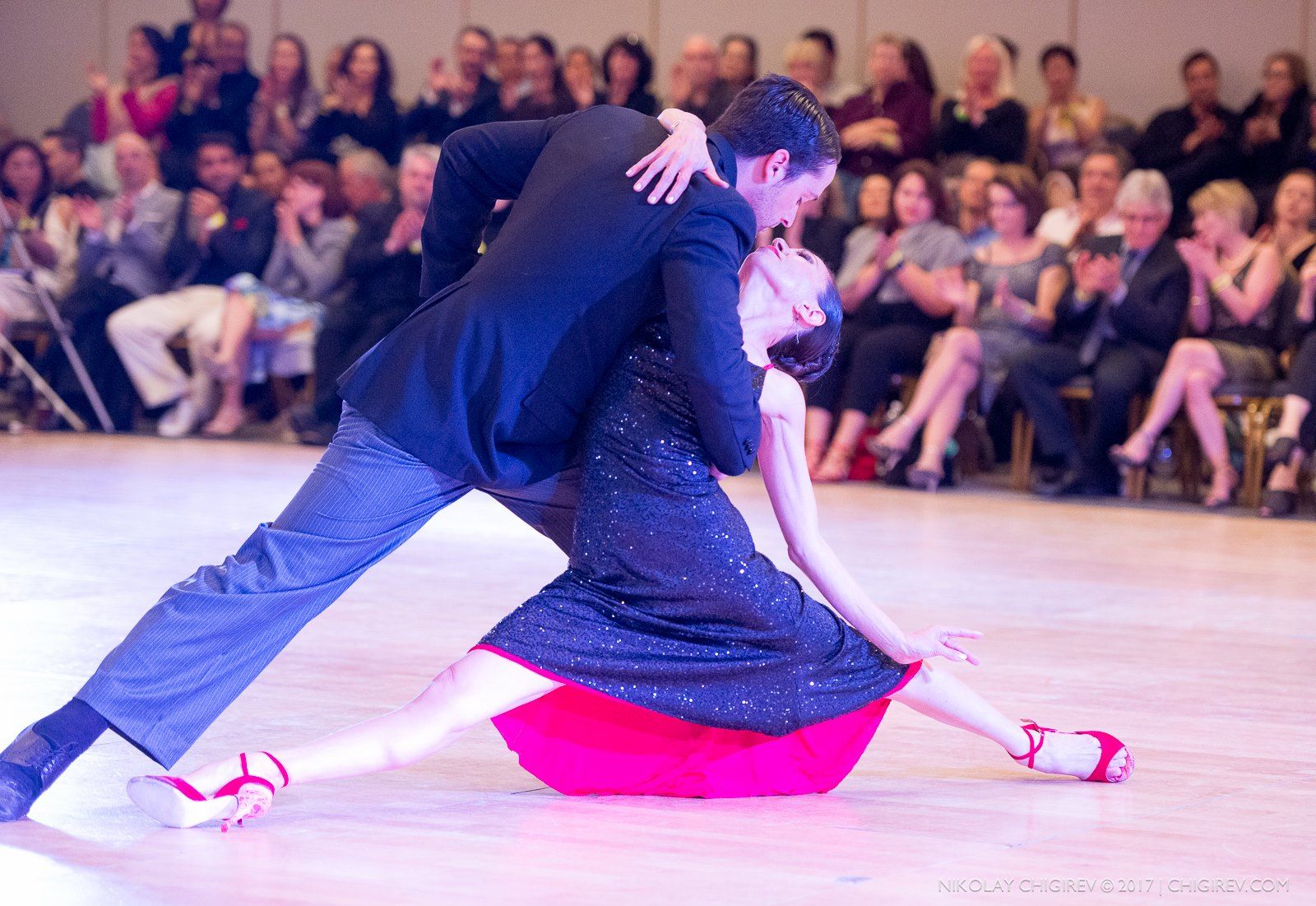 The brilliant Cynthia Gottlob & Sean Erickson, Argentine Tango Championship 2017 Stage Tango Winners, San Francisco. Cynthia is wearing the elegant NATASHA (A1CL/90). Photo by Nikolay Chigirev.