ROSSASPINA atelier offers delicious tango outfits, comfortable to dance in and emphasizing the femininity of each woman and strength of each man. This exciting, fashionable, and chic line of Italian tango apparel was born in 2010 to complete the Bandolera / Tangolera tango shoe collections. 
RossaSpina creates wearable, comfortable, top-quality garments with a hint of provocative Italian "Dolce Vita" spirit. The important prerogative of RossaSpina line is adherence to limited edition production and insistence on using colors and fabrics which are always new and to continually offer new designs to all tangueras who love to feel glamorous and seductive.
If you do not have a Rossaspina dress or skirt, just try it! You will love it forever. And we haven't forgotten about the men either... soon you will find tango trousers full of Italian style, attitude, freedom of movement, and comfort.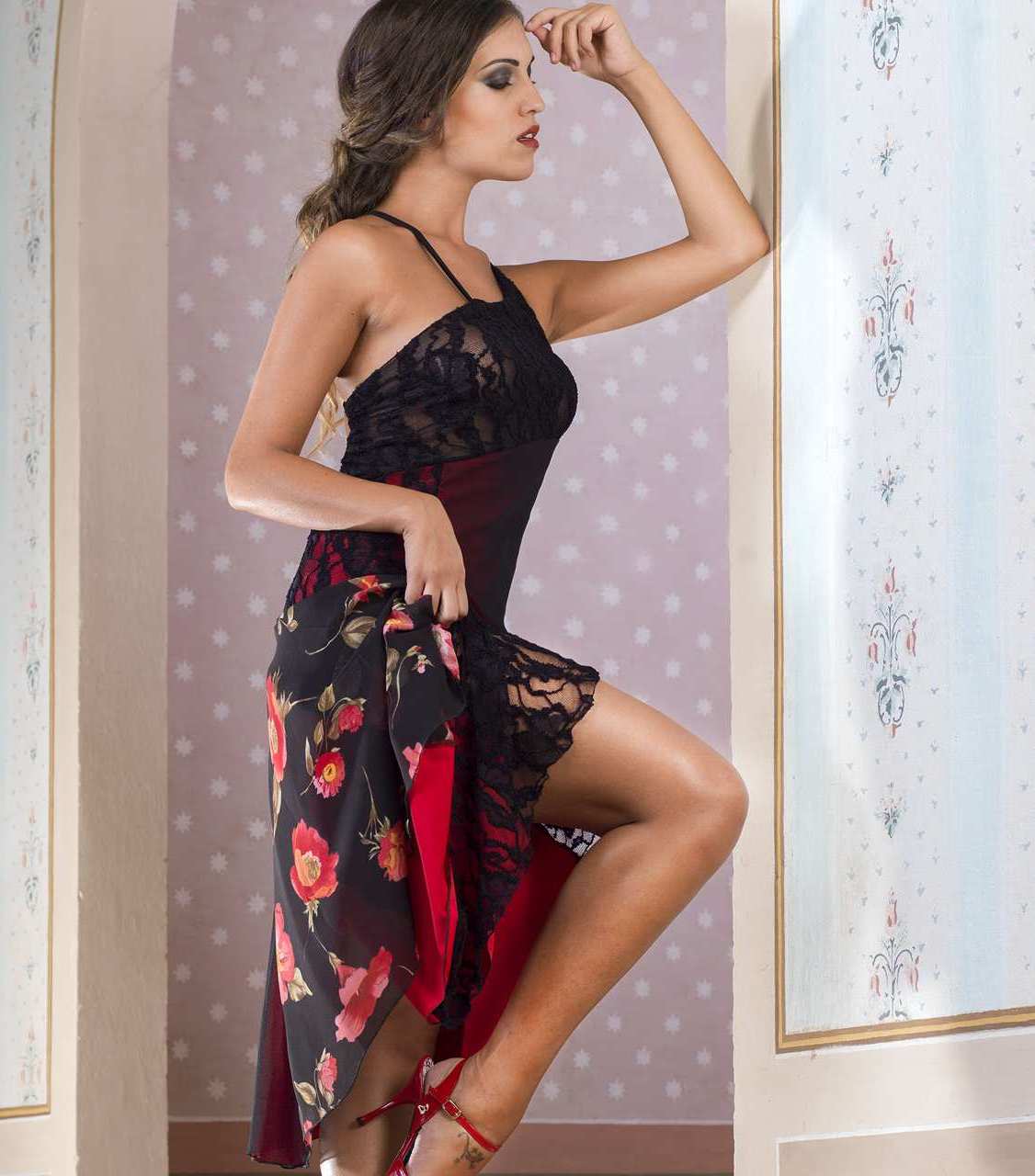 ❛The pattern and colors on the top were absolutely charming. I mix it with other prints or wear it with solid colors. Fits really well, and looks very feminine. ❜
- Dancer, United States