Virtual Tango Connections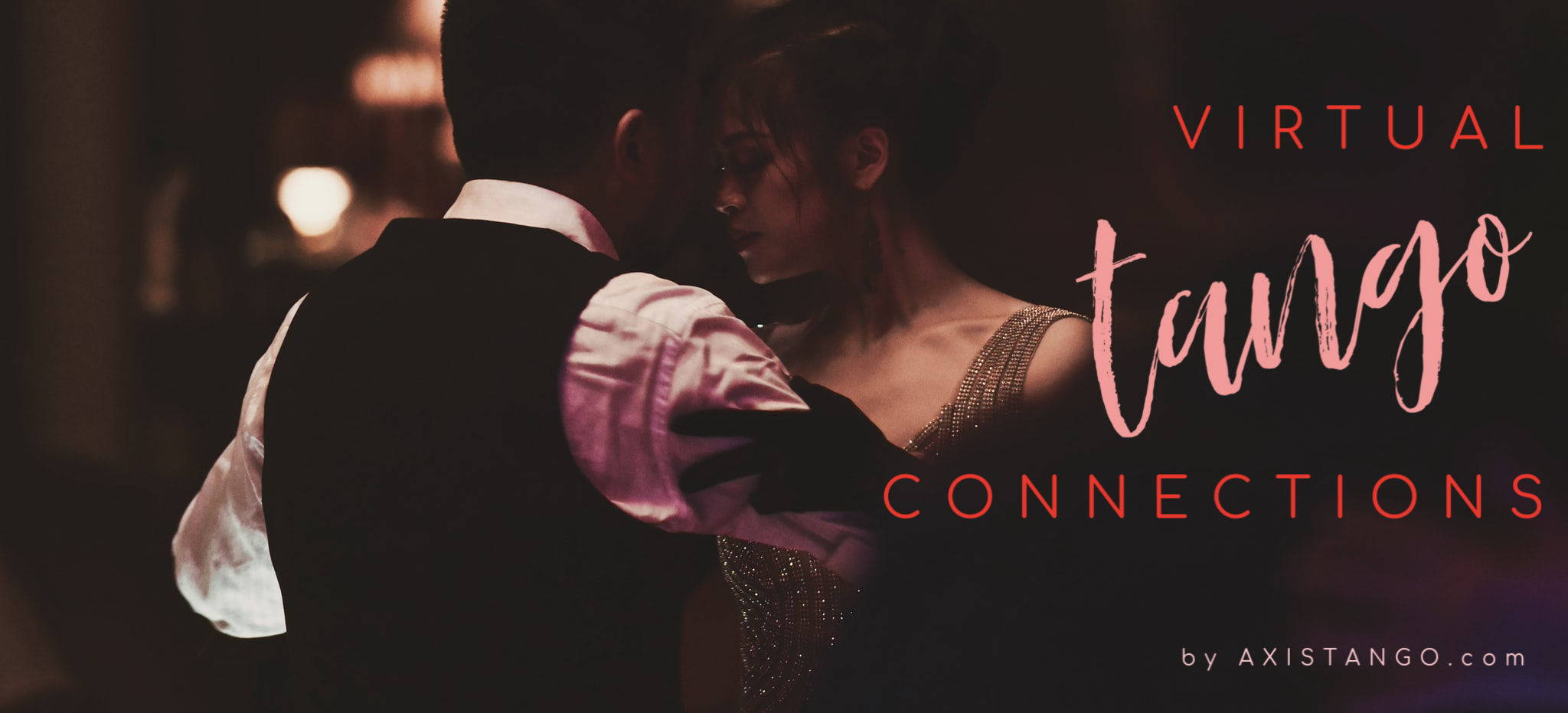 Discover the global world of online tango lessons, virtual milongas, music resources, instructional videos, etc. When you want to connect with your near-by or far-away tango community from the coziness of your living room or can't attend events in person, you can participate online and not miss a (tango) beat!
In today's world of practicing safe social distancing for our common good, our physical tango hugs are taking a break. Many tango teachers canceled group and private lessons, dance schools closed their doors, and everyone is missing seeing friends at milongas, practices, and social gatherings. But that doesn't mean that we can't have virtual tango hugs!
The global tango community is a big family with very resourceful and dedicated members who are bravely forging ahead in this "new normal." Tango teachers are starting to hold online classes, tango groups are meeting online for virtual practices, one-on-one coaching is happening via Skype, FaceTime, Zoom... Clever uses of available apps and technology is allowing the tango connections to continue, and Axis Tango is happy to help keeping us all informed about what's available.
If you offer online tango coaching, hold virtual tango meets, have compiled tango playlists, host tango watch parties, or have any other online tango resources to offer, click on the button below and we'll add your resource to this page for free.