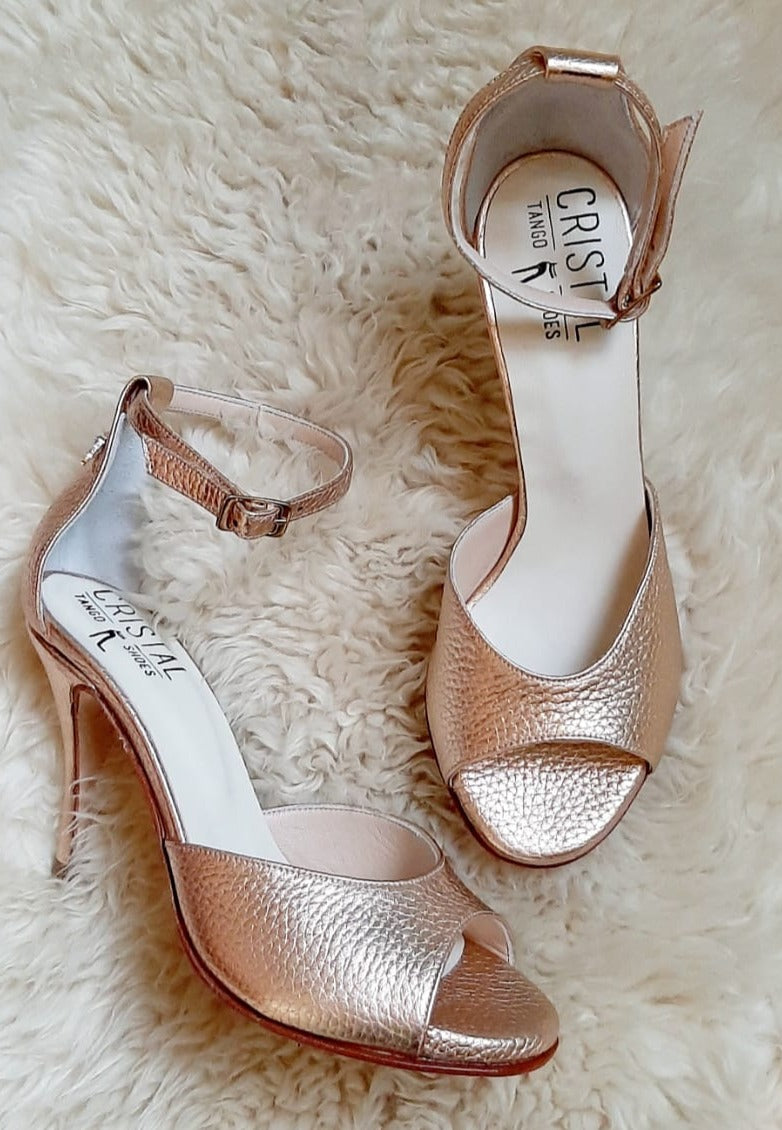 Citrino / Platinum
---
Delicate yet strong heel defines Citrino. The shape is refined from the base to the ankle, managing to stylize the line of your leg, but without losing the support and comfort you need. The straps on the front adapt to the shape of your foot giving you the possibility of accommodating them according to your need.
Cristal is a luxury line of tango shoes handmade in Buenos Aires, Argentina. It's imagined and designed by Magdalena Valdez and Adriana Galindo, utilizing their knowledge about the body, dance, and technical needs that are a priority for professionals when using a high heel shoe. The care of the dancer's feet - be it for a social event or a professional performance - and stable support make the difference in Cristal shoes. Cristal's inspiration in design, art, the mixture of textures and materials gives the perfect balance between aesthetics and comfort.

Leather

Open toe

Closed heel
Leather lining
Leather sole
Single ankle strap

Padded footbed
Made in Buenos Aires, Argentina
We make every effort to provide accurate product images. Actual colors may vary due to your device screen settings, lighting conditions during image taking, and slight differences in leathers and materials.