A beautiful song by Ricardo Tanturi's orchestra and sung by Alberto Castillo about una reina de bronce – "a queen of bronze" – who danced tango. Copper, bronze and caramel make this a warm luxuriant tango shoe that draws the eye from far or near.
Yuyo Brujo handmade Argentine tango shoes are crafted in extremely limited numbers to ensure the highest quality and preserve the exclusivity of the collection. If you see a model you like in your size & heel height preference, you should get it now because if you wait, the pair might be sold out. Axis Tango receives transfers from Yuyo Brujo once a month; the pair you purchased has now been reserved for you and will arrive from London in the next monthly shipment. We will then happily send it to you!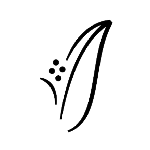 75mm / 2.9", 85mm / 3.3" or 95mm / 3.75"  metallic dark copper stiletto heel.
Gel padded insoles.
Designed specifically for conditions of dance movements.
Designed in London, handmade in Spain.
European medium fit sizing.
Recommended for standard medium-width foot shape, also accommodating of bunions.
Initial fit should be comfortably snug. This shoe will stretch in width (but not in length) with wear.
Soft metallic leather uppers with metallic leather straps.
Leather insole with kid leather lining.
Buffed leather soles with removable protective film.
This promotion event is open through December 1, 2020 only.
$100 off 2 full-priced pairs
$150 off 3 full-priced pairs
$200 off 4+ full-priced pairs
Quantity discount is only active on full-priced in-stock and pre-order shoes. Sale items will not count toward the quantity discount. Regular 21-day return policy applies. Quantity discount will reflect automatically in your checkout. Important: No loyalty coupons or other discount coupons can be used in checkout in addition to the automatically applied quantity discount. Please save your points or discounts for a future purchase.  
25% off sale items. This is final sale, no returns or exchanges.
20% off gift cards. This is final sale, no refunds.
Standard with tracking (no signature) for orders over $150: Free (7-10 days)
Standard with tracking (no signature) for orders under $150: $12 (7-10days)
Standard with tracking and signature: $15 (7-10 days)
Expedited with tracking: $25 (3-5 days)
Express with tracking: $50 (1-2 days)
Please note: the above delivery times exclude pre-orders and made-to-order items.
Returns: Shop with confidence with 21-days postage paid returns for store credit (no return fee) or refund ($28 processing fee). Final sale, made-to-order items and vegan shoes are non-refundable and can't be returned or exchanged.
International
Shipping: At this time we ship to select international destinations. Cost of shipment will be displayed in the checkout page. If your destination does not show in checkout, please contact us.
Returns: We do not accept returns on international orders.
For more details see shipping page.
In stock
"Add to Cart" means the item is with Axis Tango in USA and available for quick delivery.
Pre-order
"Pre-order" means item is not in stock in USA and will be arriving in approximately 6-16 weeks. Unless specifically designated as non-returnable, pre-orders are not custom orders and can be returned within 21 days of mailing to your US address.