Show-stopping glamour, in silver and nude. This unique tango shoe is our tribute to the eponymous French-style Belle Epoque hall in Buenos Aires built in 1911 and a famous venue for dancing tango in the 1920s. It is also a tango by the orchestra of Angel D'Agostino in which Angel Vargas fondly recalls lost nights of dancing in this well-known and elegant establishment. The wrap-around ankle strap can be cut into a single ankle strap if you prefer that style. Silver ankle straps can be worn 3 ways: double-wrap above the ankle, double-wrap the instep or single-wrap below the ankle.
Yuyo Brujo handmade Argentine tango shoes are crafted in extremely limited numbers to ensure the highest quality and preserve the exclusivity of the collection. If you see a model you like in your size & heel height preference, you should get it now because if you wait, the pair might be sold out. Axis Tango receives transfers from Yuyo Brujo once a month; the pair you purchased has now been reserved for you and will arrive from London in the next monthly shipment. We will then happily send it to you!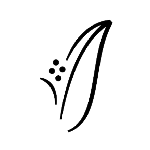 75mm / 2.9", 85mm / 3.3" or 95mm / 3.75" shiny metallic silver stiletto heels.
Wrap-around ankle straps that can be cut for a single wrap!
Gel padded insoles.
Designed specifically for conditions of dance movements.
Designed in London, handmade in Spain.
European medium fit sizing.
Recommended for standard medium-width foot shape.
Initial fit should be comfortably snug. This shoe will stretch in width (but not in length) with wear.
Soft metallic leather uppers with metallic leather straps.
Leather insole with kid leather lining.
Buffed leather soles with removable protective film.
Priority with tracking: Free (7-10 days)
Expedited with tracking: $25 (3-5 days)
Express with tracking: $50 (1-2 days)
Please note: the above delivery times exclude pre-orders and made-to-order items.
Returns: Shop with confidence and return your in-stock or pre-order items within 21-days of shipping confirmation. We will provide you with a return shipping label. You can select store credit ($12 return shipping deduction per returned item) or refund ($28 restocking deduction per item). Final sale, custom items and gift cards cannot be returned.
International
Shipping: At this time we ship to select international destinations. Cost of shipment will be displayed in the checkout page. If your destination does not show in checkout, please contact us.
Returns: We do not accept returns on international orders.
International buyers, please note: There may be taxes, duties and/or VAT costs applied by customs towards your order before the delivery of your package; such fees may be significant. These charges are not inclusive of the original shipping amount and will not be paid for or reimbursed by Axis Tango; they are your responsibility. If you don't claim your package or refuse it, you will not be refunded by Axis Tango. We are required by law to declare all items at their full price and cannot alter this amount to decrease international custom fees. Please be aware of your country's policies before you place your order.
In stock
"Add to Cart" means the item is with Axis Tango in USA and available for quick delivery.
Pre-order
"Pre-order" means item is not in stock in USA and will be arriving in a few weeks, per the pre-order timeline description. Unless specifically designated as non-returnable, pre-orders are not custom orders and can be returned within 21 days of mailing to your US address.