5 Tips For Best Tango Shoe Fit For Women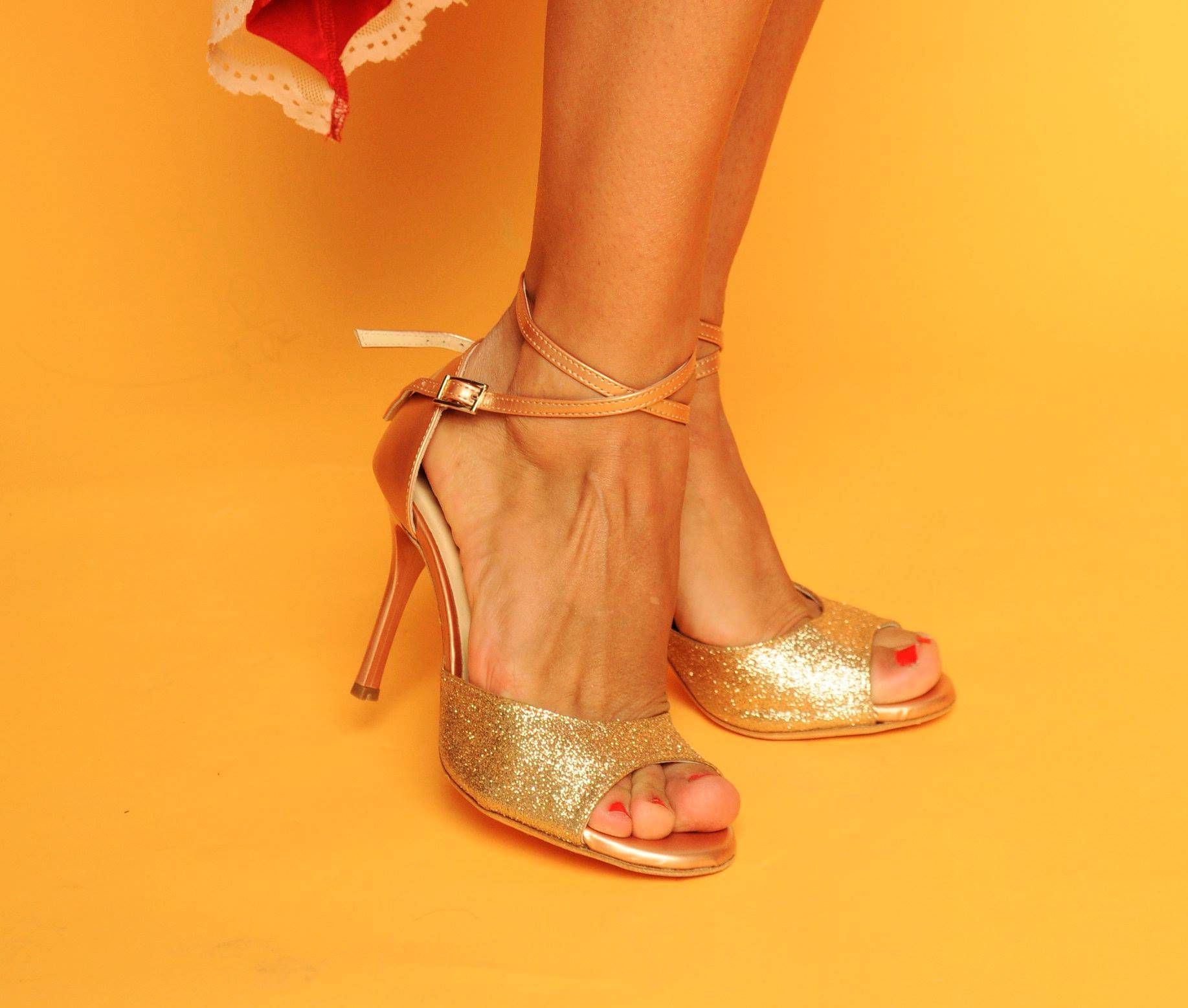 The music is playing. The floor is set up. You have your dance shoes on and are ready to move! But then - something doesn't feel right. Your balance is off, your tango shoes don't quite fit right, instead of focusing on the teacher, partner, music, experience, feeling... you are preoccupied with your shoes.
We've all been there! But many of us have also happily moved on from this stage in our dancing lives and have learned that best tango experiences start with properly fitted dance shoes.
Today we're sharing a guide on how to find your correct size and plan for the optimal fit in women's dance shoes so we hope to answer any questions you might have. We'll write tips for best fit for men's dance shoes soon. If there is anything else we can help you with, comment or contact us.
"These are the most stable dance shoes I've ever worn. They're beautiful and fit wonderfully!"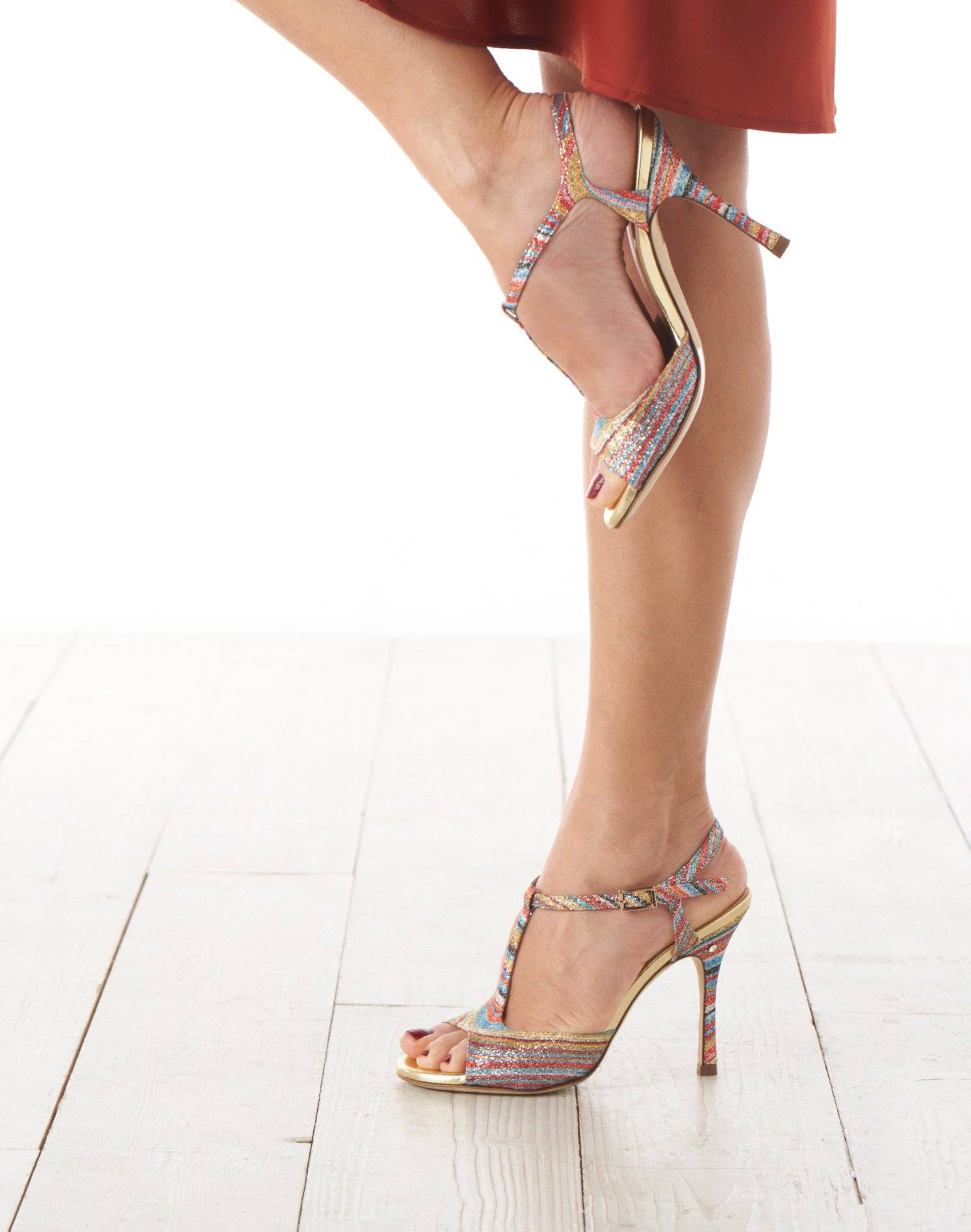 One of the features that makes us stand out in the tango shoe market is that we know how to help you find the best fit. We've been doing it for over 15 years. We're dancers ourselves so we are not giving you abstract data but first-hand (ahem, first-foot) information. Let's get started!
When it comes to dance shoes, the main thing to remember is this: Overall, dance shoes should fit snug so that they can correctly support you. It is often said that your tango shoes should fit like a glove. That means that, depending on your foot shape, for dancing you may need to size down from your regular shoe size. This is often the case if you have a narrow foot or if you are in between sizes.
Resist the temptation to buy shoes that feel "roomy," they will simply be too loose for dancing. If you don't plan to wear your leather-soled dance shoes primarily for dancing (and who could blame you, they are perfectly gorgeous to wear them in your non-tango life as well!), then start with your regular street size. You can find US & IT/EU size guides link here.
With wear, the materials will stretch, molding to the shape of your foot. Therefore it is important to start with a snug fit, otherwise the stretch will be too generous and you will find yourself in a loose fit that will not support you. The shoes will stretch across the widest part of your foot as you break them in, but they will not stretch in length.
For women's shoes with open front, your toes should be as close to the front of the shoe as possible without hanging over the edge. Generally speaking, your toes will be closer to the edge for dancing shoes than in your regular street shoes to avoid catching the floor with the shoe lip during dance moves.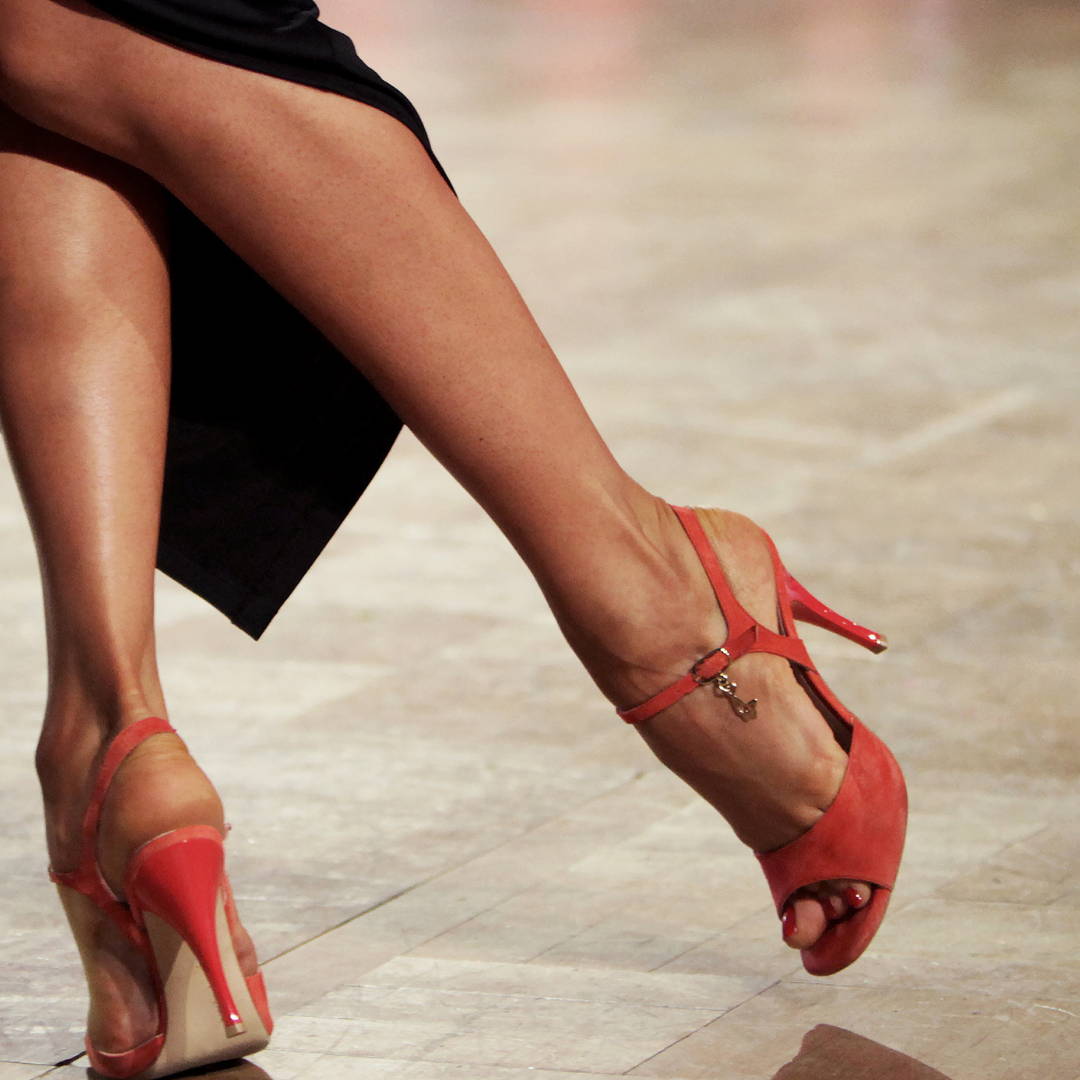 How about practice shoes? Most training shoes for women have a closed-toe-closed-heel design and they should feel comfortably snug but with more space for your toes. Start with your regular shoe size and you may even need to size up, depending on your foot shape & the shoe's design.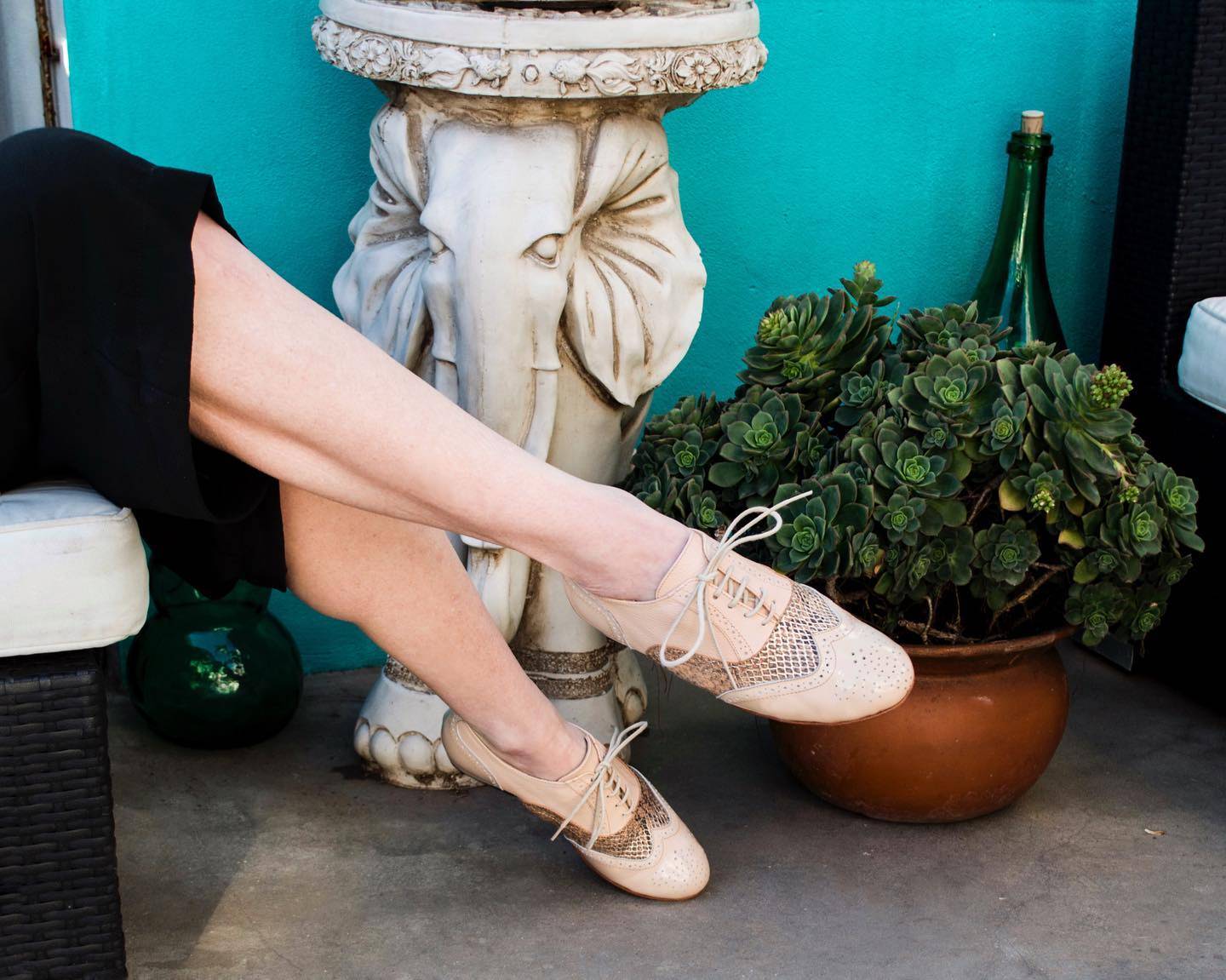 Can't find a shoe that works for your foot and need a custom fit? We can help! Don't be afraid of customization process, it is a wonderful opportunity to get shoes that fit just right. If you were to request a customization from well-known luxury shoe brands the service, if available, would be very expensive. With our manufacturing partners, customizations are easily possible for a modest or no fee. We have many dancers who regularly order custom fit shoes and are happy with the ordering experience and the result. From 1/2 sizes to narrow or wide widths, we can get you a perfect fit for almost any situation.
A good equipment really makes a huge difference in comfort and performance, and dance shoes are no exception. It is worth the time & cost investment to get the best shoes with the best fit. When you are wearing properly fitted shoes, your dance will feel different, more grounded and better balanced. We'll be glad to assist you finding your best tango shoe fit. Contact us!
Next time we'll talk about tips for finding the best fit for men's shoes.
---
1 comment
---
---