Details
Supportive fit that molds with wear
5mm of comfort gel padding
Italian leather upper and leather lining
Leather sole suitable for indoor or outdoor use
Made in Italy
Easy domestic return for refund within 14-days of delivery. Custom width & suede sole orders are final sale.

We make every effort to provide accurate product images. Colors may vary due to your device screen settings, lighting conditions for photography, and slight differences in leathers & finishes.
Sizing Guide
COMPARISON WITH TANGOLERA: Alagalomi's fit is slightly more generous in width and length than Tangolera. You may want to consider a size smaller than your regular Tangolera size.
COMPARISON WITH MADAME PIVOT: Alagalomi's fit is is comparable to Madame Pivot's fit. You may want to consider the same size as your regular Madame Pivot size.

Features
✓ Italian leather molds to your foot with wear
✓ Danceable and walkable expertly-positioned heel
✓ 5 mm dual layer of plush gel padding
✓ Marks to leather or suede can be removed with a soft suede brush
✓ Supportive insole for all-night comfort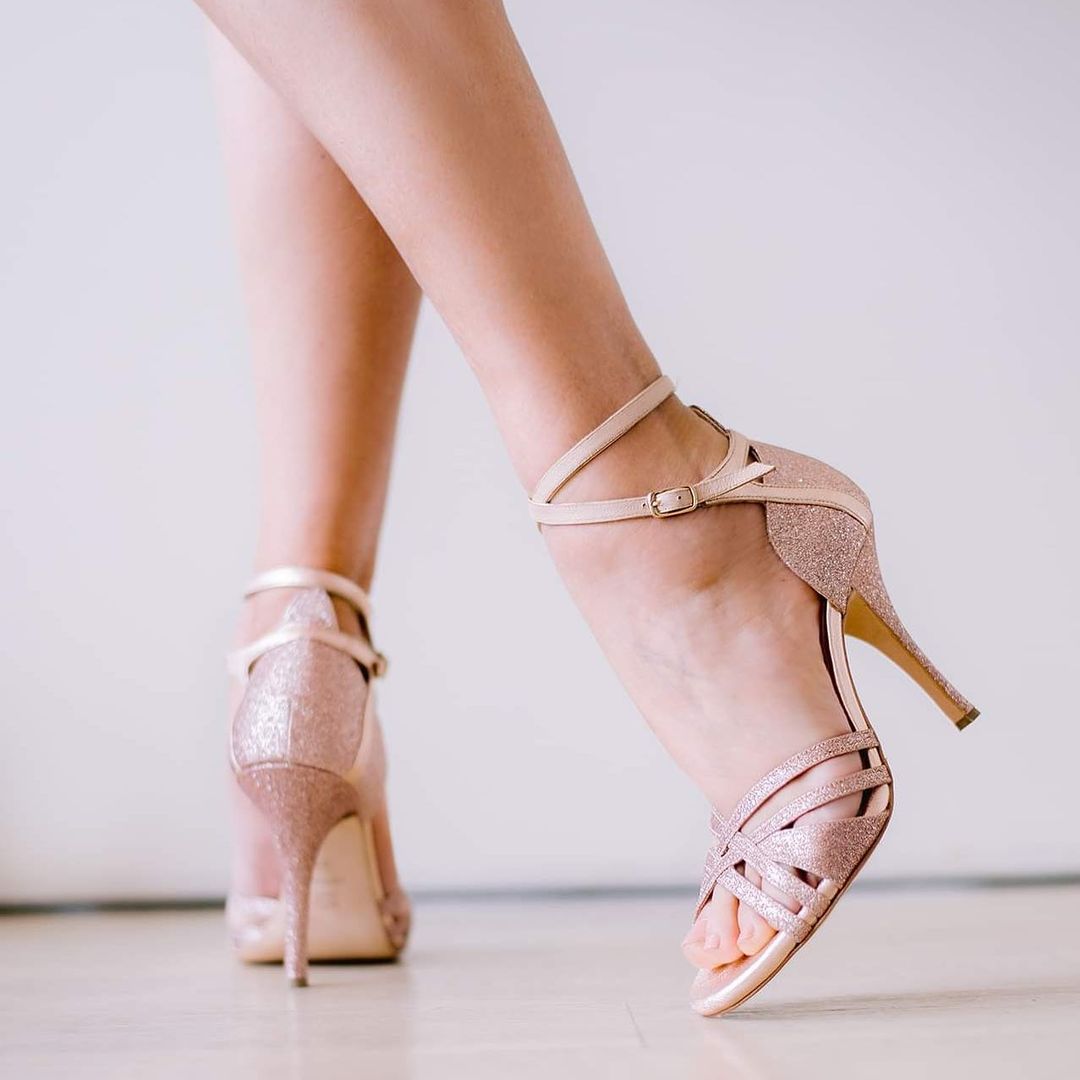 And you deserve the best.
Quality matters
Beauty & Comfort
Alagalomi shoes are
✓ Comfortably padded
✓ Expertly crafted for integrity of dance movements
✓ Always fashionable
✓ Handmade in Italy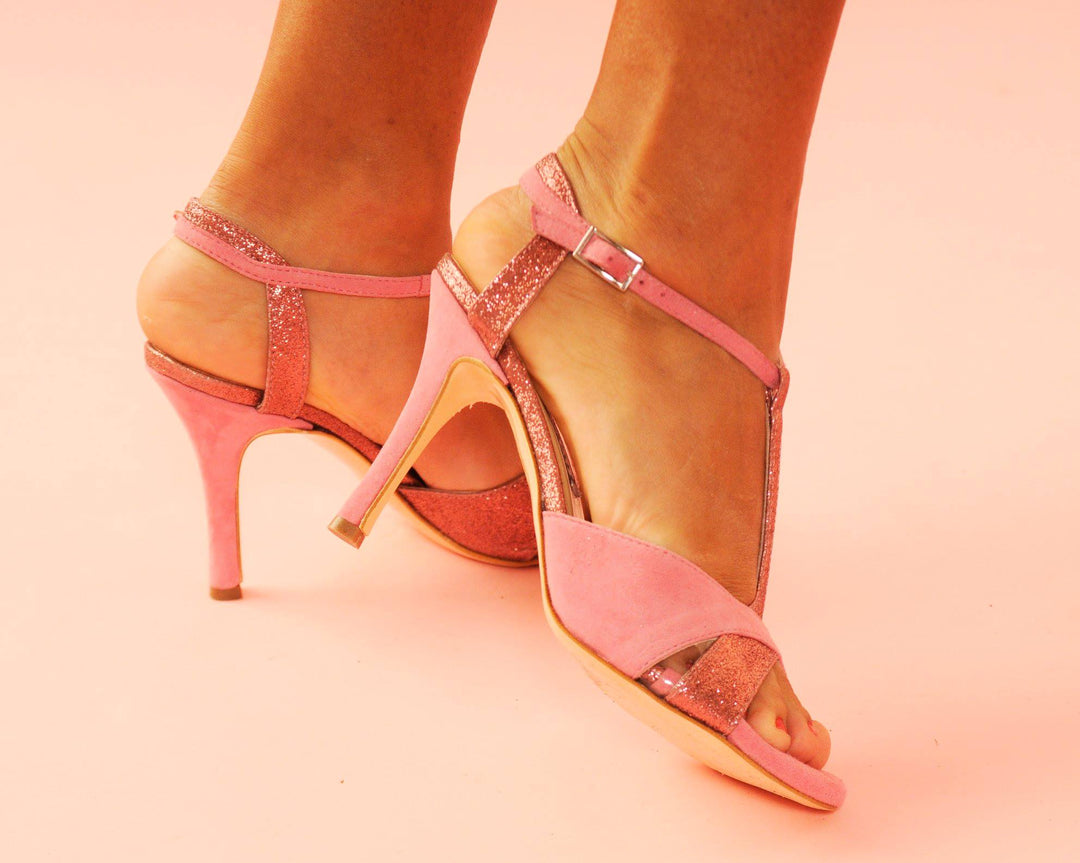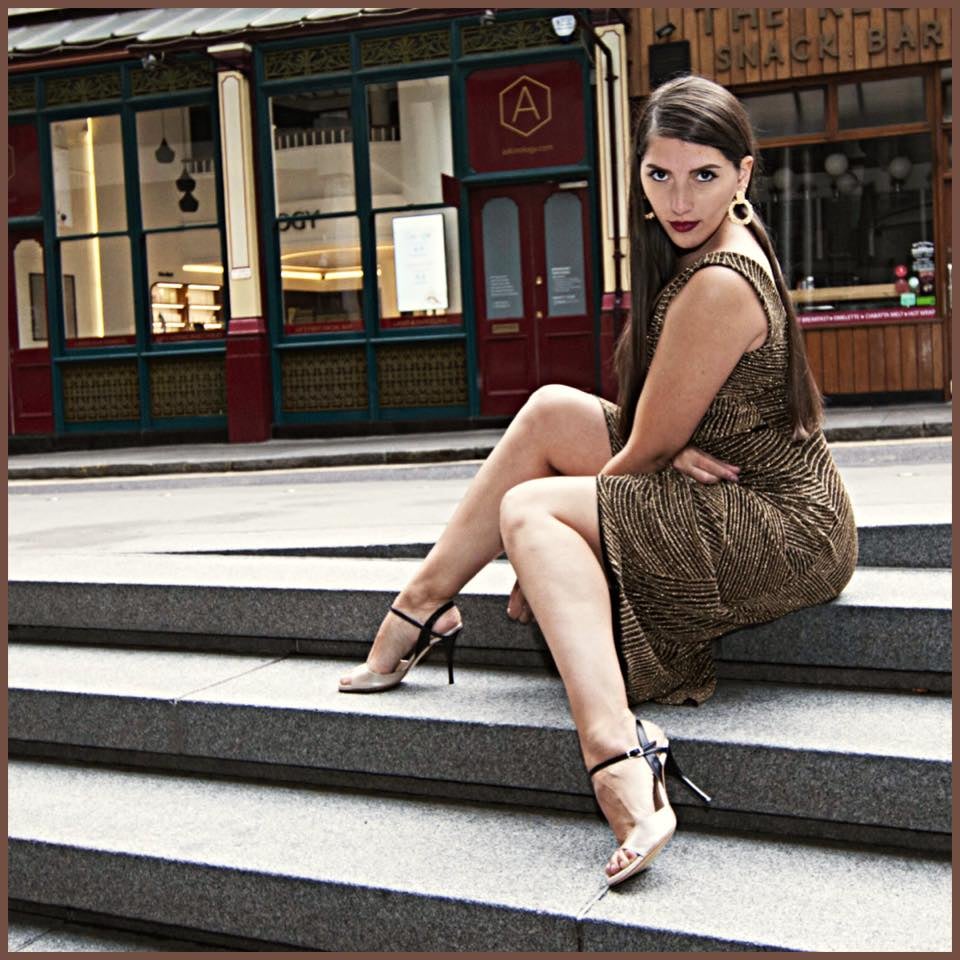 Great shoes!
It took a while to receive them, but it was worth waiting for.
I wore them for the first time last night, and they felt so comfortable and classy looking. I like the way the straps cross around my ankle. They don't cross at the front. Instead, they cross at the side. I love the color and the subtle shine.
It will match almost anything you wear.